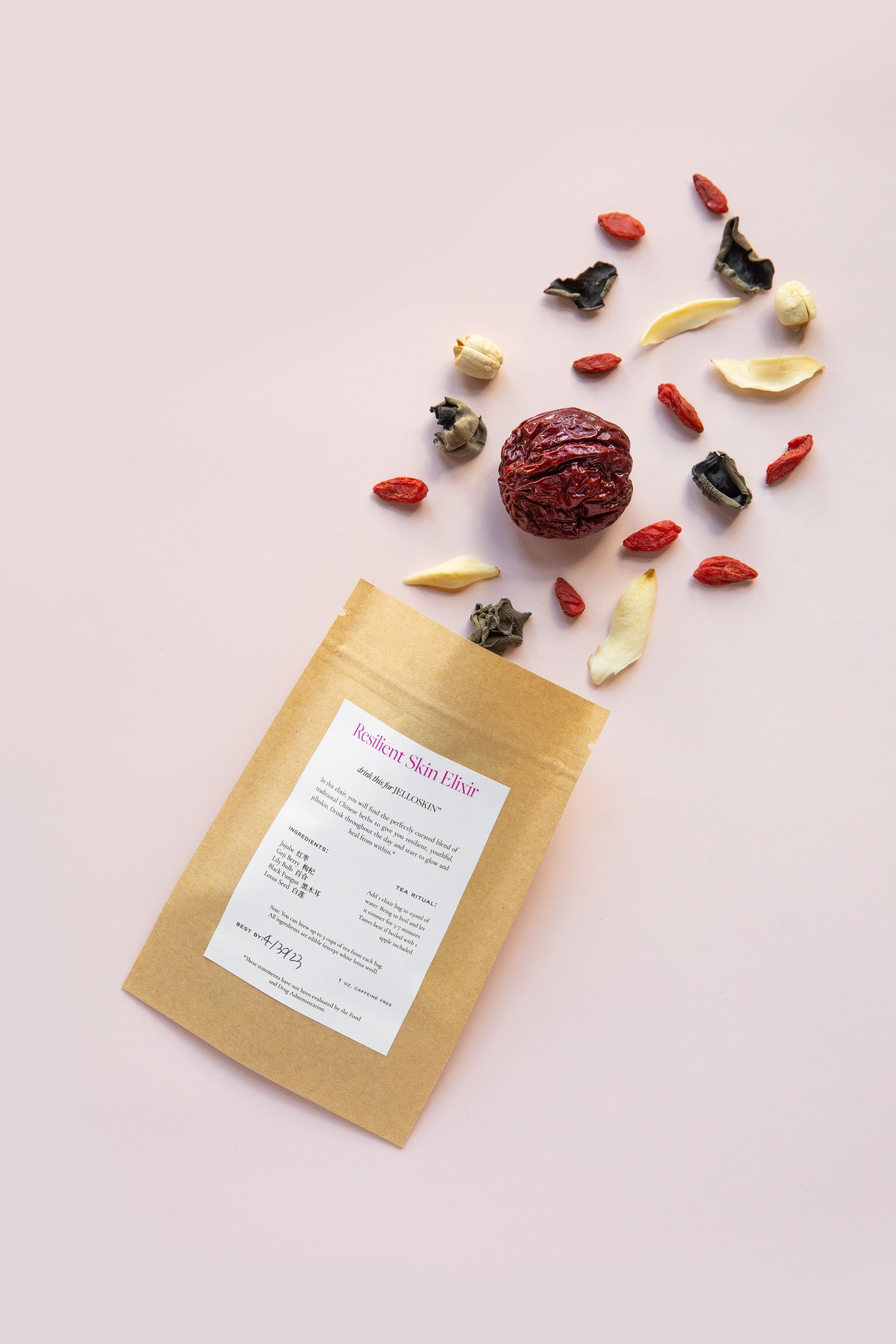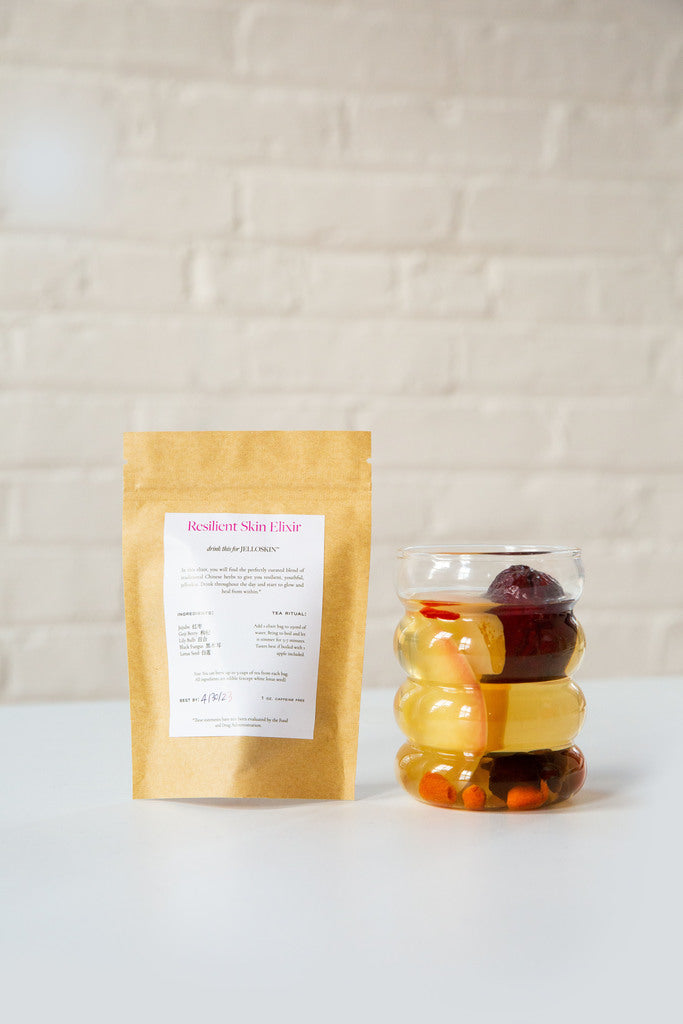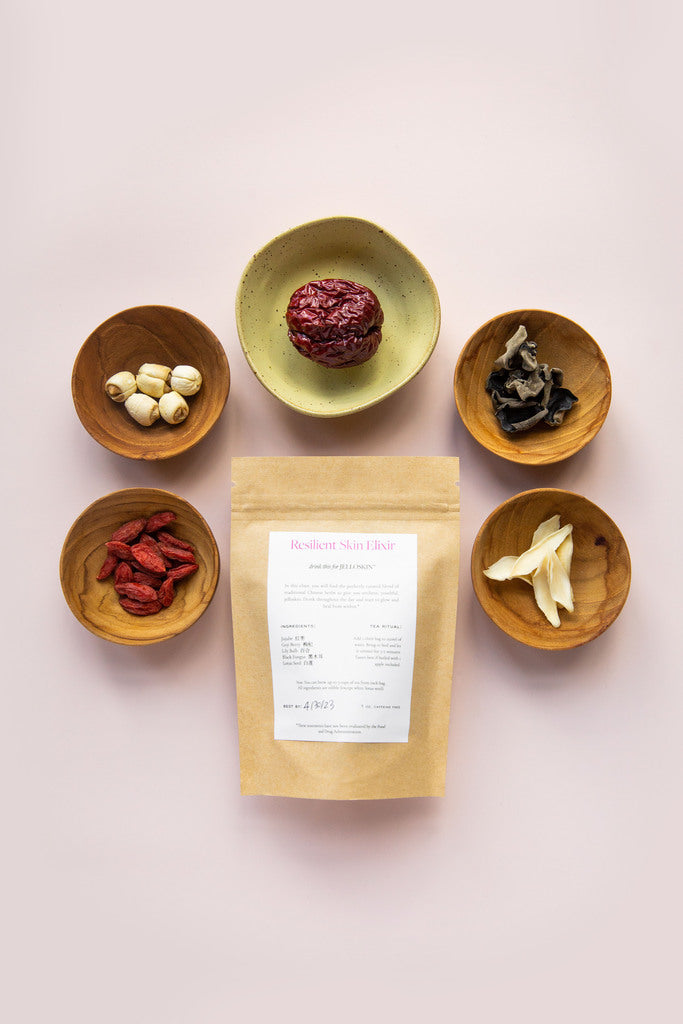 RESILIENT SKIN ELIXIR Sachet
In this elixir, you will find a perfectly curated blend of traditional Chinese herbs to give you resilient, youthful, and plump skin. Drink throughout your day to heal and glow from within.
CONTAINS

1 Individual Elixir Sachets
1 sachet = 3 cups | 3 cups to enjoy
Ingredients

• Jujube 红枣

• Goji berry 枸杞

• Lily bulb 百合

• Black Fungus 黑木耳

• Lotus Seed 白莲

Every ingredient in these elixirs has a purpose and will help you glow from within.
Tea Ritual | How To Enjoy

Add 1 elixir bag in 250ml of water. Bring to a boil and let it simmer for 10+ minutes. Tastes best if boiled with 1 apple (sliced). 

Note: You can brew up to 3 cups of tea from each bag. All ingredients are edible (except the white lotus seed)! Caffeine free. Enjoy at any time of the day.