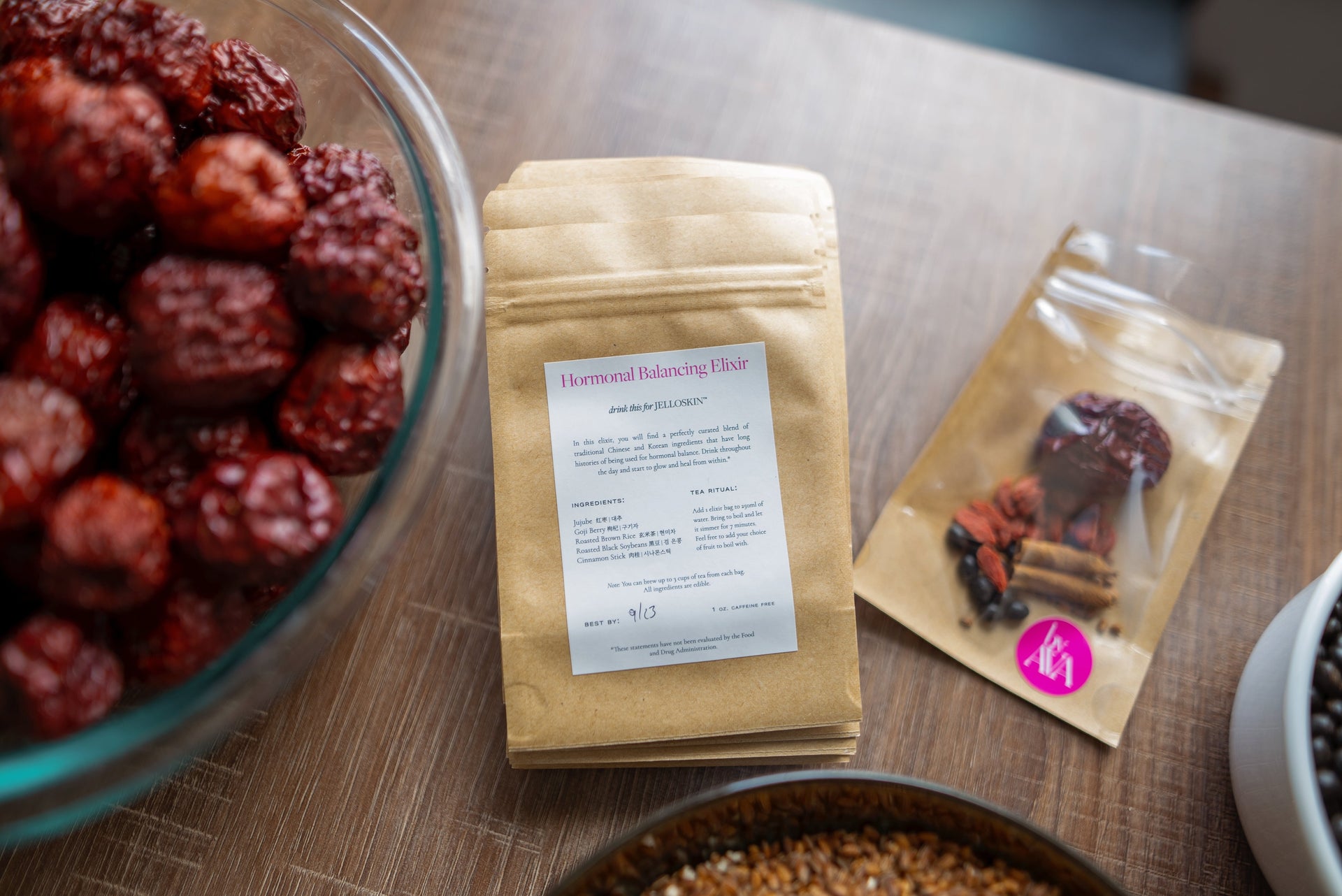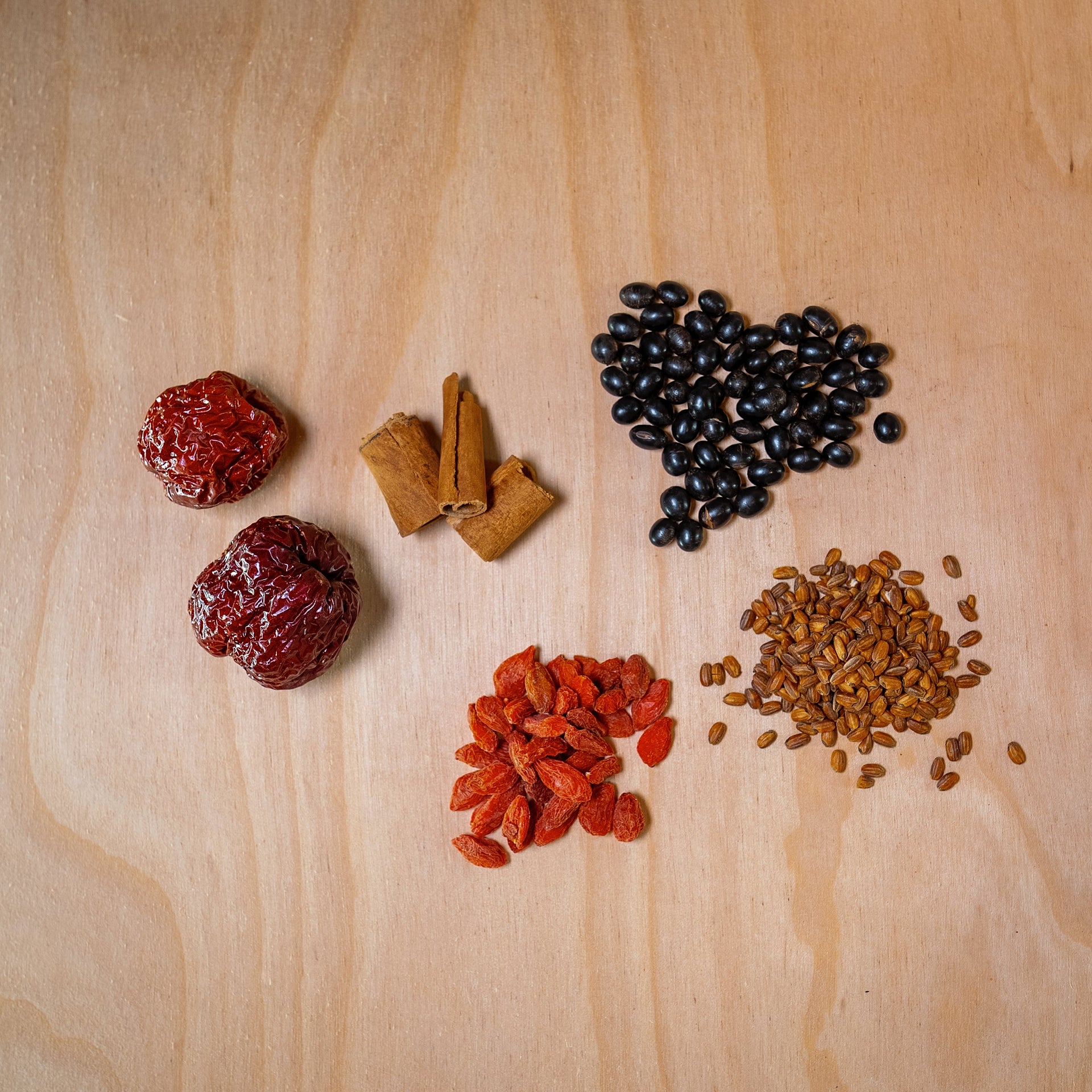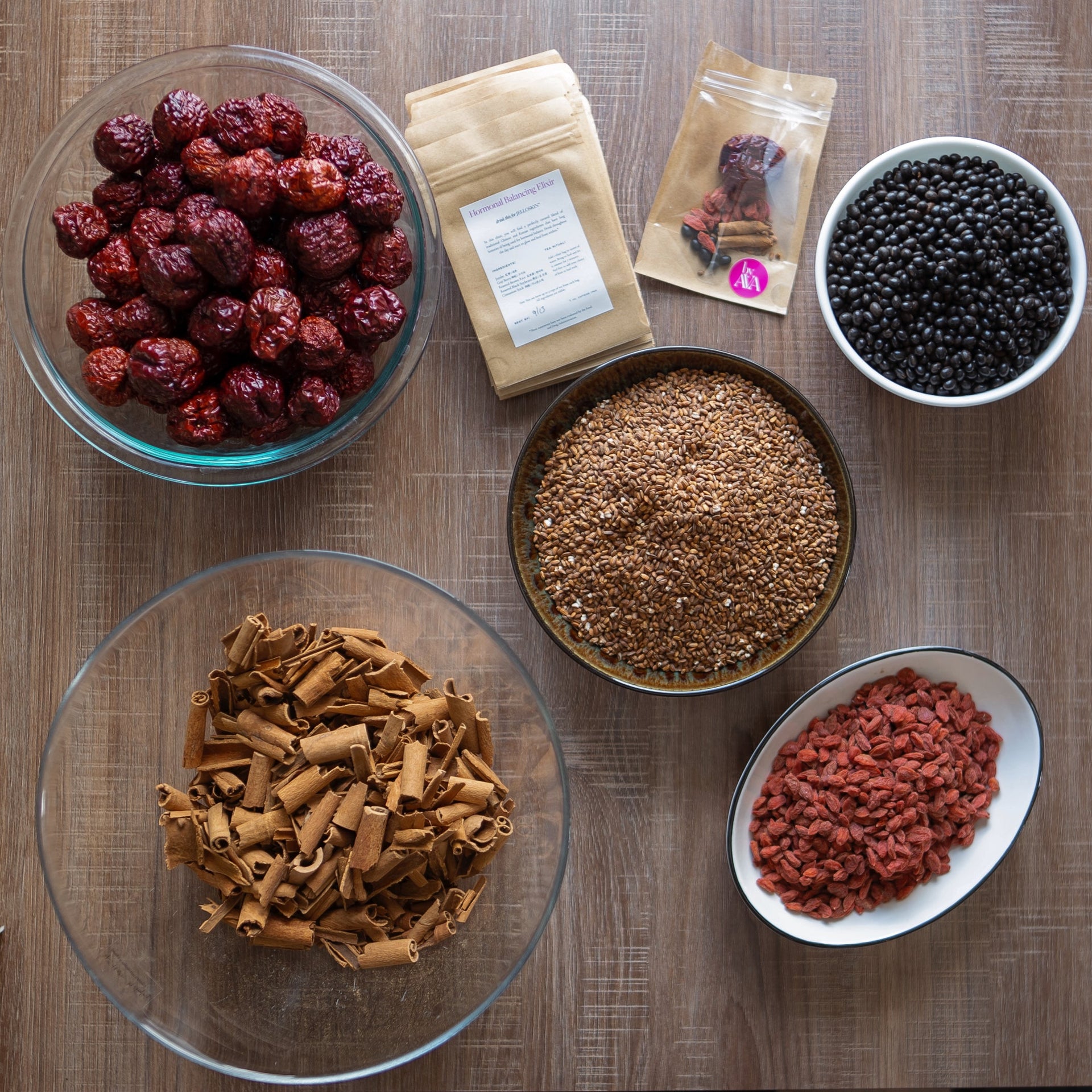 HORMONAL BALANCING ELIXIR Sachet
In this elixir, you will find a perfectly curated blend of traditional Chinese and Korean ingredients that have long histories of being used for hormonal balance. Drink throughout the day and start to glow and heal from within.
CONTAINS

1 Individual Elixir Sachet
1 sachet = 3 cups | 21 cups to enjoy
BENEFITS
Boosts skin elasticity

Improves hormonal balance
Strengthens immune system
Combats hormonal skin flare-ups
Lowers stress hormones
Ingredients

• Jujube 红枣

• Goji berry 枸杞

• Roasted Brown Rice 玄米茶

• Roasted Black Soybeans 黑豆

• Cinnamon Stick 肉桂

Every ingredient in these elixirs has a purpose and will help you glow from within.
Tea Ritual | How To Enjoy

Add 1 elixir bag to 250ml of water. Bring to a boil and let it simmer for 5-7 minutes. 

Note: You can brew up to 3 cups of tea from each bag. All ingredients are edible! Caffeine free. Enjoy at any time of the day.